AUTOdrive
AUTOdrive automatically adapts the engine speed to the ground speed when driving. This integrated management of the engine speed gives the transmission unrivalled flexibility and significantly reduces both consumption and the noise level. The joystick can also be used as a forward drive control.

AUTOspeed
AUTOspeed is used to perfectly regulate the working speed, regardless of the terrain. It is simple to activate via an easily accessible button on the joystick, allowing you to return quickly to the programmed speed.

TOOLintegration
With TOOLintegration, GREGOIRE versatile carriers are pre-equipped as standard to be versatile, allowing a GREGOIRE spraying unit or tool to be easily installed. ISOBUS technology allows this equipment to be controlled directly using the existing controls in the cab.

ARC system
The ARC system harvesting principle ensures high quality harvesting and as yet unrivalled handling of the vine. Its exclusive characteristics give you access to an unlimited range of settings, which translates into quick and easy adaptation to any type of vineyard.

ECOdrive
The ECOdrive system, easy to activate from the joystick during manoeuvres, allows a drastic reduction in consumption. Its end of row sequencing, which can be fully configured, reduces the engine speed and helps increase the service life of your machine by conserving use of its components.

TEP
TEP, the train of pneumatic sealing scales (GREGOIRE patented), perfectly adapts the recall force of the sealing scales to the different types of vine. By adjusting the air pressure in a membrane located underneath the scales, vines can be handled as delicately as possible whilst limiting losses on the ground.

EASYclean
On board sorting system allowing perfect harvest quality. The « sorting head's » oscillating motion separates the grapes from vegetal materials. The grapes are stocked in the bins and the vegetal materials are expelled via the sorting table.Ample access available for maintenance.

Class 4 Cab
New generation cabin. External dusts, aerosol, and steam filtration. Built for optimum user safety and comfort. Technical data: active carbon filter, 30m³/h new air flow, 20 Pa pressurization, pressure control indicator in cabin.
Fiche technique
GL8.6
For plantations / vineyards

Vine width from 1,70 m

Height of 1.95m underneath the chassis

Engine or linkage

Motore DEUTZ (Phase IV/Tier 4 FINAL)

6 x 6,1 l cylinders

Delivers 190 hp (140 kW) at 2 100 rpm

Maximal torque 825 nm a 1 450 rpm

Automatic rpm management

Fuel tank capacity 260 l

AdBlue® tank capacity 20 l

Transmission

Speed management from the joystick (impulse + linear position + approach mode)

Hydrostatic transmisison Twin Lock 4 wheels drive

Automatic anti-spinning Front/Rear (torque distributor)

AUTOspeed : cruise control

Optimisation du AUTOdrive, Automatic rpm optimization system on road and work mode

Road speed 25 km/h with eco mode, 30 km/h for authorized countries

Oil tank capacity : 110 l

Filtration : Pressure + return

Elevation / slope correction : 600 mm / 28%

AUTOlevel

Stearing radius 4,00 m

EASYturn (option): steering wheels revolution reduction

EASYpilot (option) Automatic row following system with 3D cameras (EasyTurn needed)

Front tires 380/85R24

Rear tires 480/70 R28

Driving and control

Central cab

Cab volum 2,2 m3

Cab glazed surface 5 m2

Automatic, reversible air co and cooling compartment

Pneumatic seat great comfort

ROPS & CAT 4 driver protection(dust, aerosol and fumes) (option)

Radio Bluetooth handsfree

2 USB plugs

Steering wheel column with height adjustment and 2 pivots

Touch and color 12" screen i-Monitor

Joystick Lateral browsing adjustment wheel + shortcuts

Multifunction and ergonomic joystick with backlighting

Nominatives records (hours, hectares, ...) with USB extraction

Nominatives settings with USB extraction

2 color cameras

EASY 360 (option) : 360° cameras (broadcasted on additional screen)

Laterale ladder (25°) with automatically slide

10 lights (LED)

Lighting power : 18 160 lumens

Harvesting module

Double pendulum system (shacking + conveying)

Automatic lock activating road mode

Suspended picking head : 8 silent-blok

14 shakers ARC² with fast fixing FASTfit

AUTOpinch : automatic and continue pinch setting management(option)

2 x 21 scales

Pneumatic catcher tray

Catcher tray length 2 600 mm

Minimum harvesting height less than 15 cm

Belts width 320 mm

Tunnel width 650 mm

Belts hydraulicaly driven with adjustable speed and reverse

Picking function with low speed alarms

Centralized greasing

Oversize top platform

Separated control box

Integrated washing line with water supplying on top platform

Cleaning

2 bottom fans

2 vertical extractors

2 dead wood deflector

2 2 top fans

EASYclean - sorting system with oscillating fingers (option)

Bins

Stainless steel bins 1 500 l (option)

Large stainless steel bins 2 000 l

Emptying height : 2 985 mm

Bin level sensor on i-Monitor

Automatic bins filling by feeder screw

Multipurpose

TOOLintegration

Removable harvesting assembly

Quick harvesting modul mounting

Front tool holdder (option)

ISOBUS technology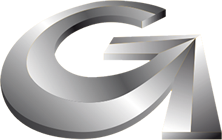 >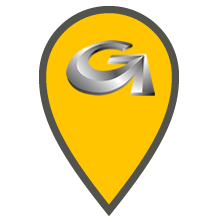 Find a dealer
Get in touch with GREGOIRE and its sales network.
Search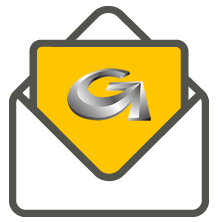 Newsletter
Get the latest special offers, news, events, product and special information directly to your email.
IE8_POPUP_TITLE
We detected that you are using a browser like Internet Explorer 8 (or older).
This website requires modern browsers like Google Chrome, Mozilla Firefox or Internet Explorer 10.
We recommend to update your browser to the latest version available: