If you have a G7 or G8 carrier, a large vineyard, and work under extreme conditions: this spraying cell was specifically designed with you in mind. It is quick and easy to set up, thanks to its single-piece chassis/tank assembly, which is compact and ergonomic to ensure stability, safety and comfort during use. The tank can be cleaned thoroughly and easily using the integrated rotating rinsing nozzle.
The spray product follows a circuit carefully designed and optimised by our developers. You add the product to a mixer screen which is then fed through a low pressure filter. It is circulated by a four-piston diaphragm pump with a sufficient capacity to ensure optimum priming of the circuit and efficient mixing. It is then conveyed to the regulation and distribution rail via a high pressure filter. The regulation and distribution controls are easy to operate thanks to the large VIEWmaster touch screen in the cab which integrates the DPAE flow regulator and end of row sequencing.
Suitable for row widths from 1.80 to 3m, this shape of this spraying cell means it offers formidable efficiency in dense vineyards. 4 turbines (650mm in diameter with an inverted air system preventing any recirculation of products or pick-up of debris) edged with stainless flaps supporting the twin-jets diffusers tilted 30° backwards to help penetration of the product. A uniform air flow, directed horizontally, is provided by the vertical towers equipped with the DX'PLUS system, ensuring excellent distribution over the plants.

TOOLintegration
With TOOLintegration, GREGOIRE versatile carriers are pre-equipped as standard to be versatile, allowing a GREGOIRE spraying unit or tool to be easily installed. ISOBUS technology allows this equipment to be controlled directly using the existing controls in the cab.

Dx'Plus system
Dx'Plus is a tower with a specific design. It enables air to flow uniformly, and the product to be mixed perfectly. Twin-jet diffusers on stainless flaps tilted 30° backwards also allow optimum penetration of the product into the plant canopy.

DynaDiff
The DynaDiff outlet increases the air speed to give you better distribution of the product and perfect droplet formation. It provides significant agitation of the plant canopy to ensure optimum penetration of the product. Application is excellent, with limited drift.

EASYselect
EASYselect is a centralisation device for the valves supplying your sprayer. It controls the external mixer, the rinsing nozzle, the stainless container rinsing screen, the cleaning lance and hydro-injectors to simplify cleaning of your equipment.
Fiche technique
MULTIFLOW PROGRESS QUATTRO
Frame and Tank

Indicators for road use

Mechanically welded chassis

Laying system

Single-piece cell

2500l polyethylene tank

400mm (diameter) inspection hatch

Tank level indicator on VIEWmaster display

Hand wash reservoir

Integrated fresh water tank

Integrated storage compartments

Drain valve underneath the tank

Integrated mixer

Available on G7.240, G8.260, G8.270 or G9.330

Pump, regulation and controls

High pressure piston diaphragm pump (105l/min at 50 bar)

Triple filtration: filling screen, 365 µm pick-up filter and bronze high pressure filter.

Agitation by hydro-injector

DPAE flow regulator system

All functions are controlled from the driver area

5 motorised product valves with pressure compensator and electric control

High pressure pipes with bronze connector

EASYselect

Spraying device

4 hydraulically driven turbines, 650mm in diameter

Stainless flaps with airflow straightener

Each turbine is equipped with bronze twin jets with droplet eliminator

Independent right and left tilt

Independent right and left spacing

Independent right and left folding

Safety position sensors on treatment components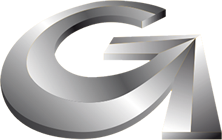 >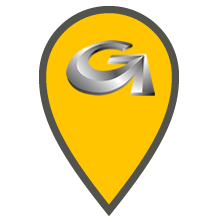 Find a dealer
Get in touch with GREGOIRE and its sales network.
Search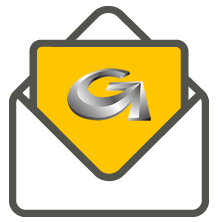 Newsletter
Get the latest special offers, news, events, product and special information directly to your email.
IE8_POPUP_TITLE
We detected that you are using a browser like Internet Explorer 8 (or older).
This website requires modern browsers like Google Chrome, Mozilla Firefox or Internet Explorer 10.
We recommend to update your browser to the latest version available: