VARIwidth
VARIwidth enables the toe-in to be adjusted from the cab. You can adjust the distance between the shakers quickly and easily, ensuring careful handling of the vine and a quality harvest. This adjustment is hydraulic, achieved by tilting the eccentric block, and is simple, reliable and maintenance-free.

ARC system
The ARC system harvesting principle ensures high quality harvesting and as yet unrivalled handling of the vine. Its exclusive characteristics give you access to an unlimited range of settings, which translates into quick and easy adaptation to any type of vineyard.

AUTOlevel
AUTOlevel can be accessed from your joystick. Once activated, your machine then automatically adapts to differences in height and difficulties with the terrain. This provides you with greater safety, meaning you can focus your attention on the quality of your harvest.

TOUCHpad
TOUCHpad is a compact colour touch screen, grouping together all of the information required to operate your machine. The three navigation options ensures it is quick and easy to operate, and can be used to store and extract data and view one of the colour cameras.

OVERboost
OVERboost, activated from the joystick, ensures your equipment benefits from unrivalled manoeuvring capabilities. Available in both drive directions, it temporarily increases the power available in the transmission circuit to guarantee easy movement even under extreme conditions.

FLEXspeed System
FLEXspeed automatically manages the shaking frequency when a stake is taken into the harvesting tunnel. Shakers, mechanical components and stakes are all protected. And the service life of your machine is increased.

TEP
TEP, the train of pneumatic sealing scales (GREGOIRE patented), perfectly adapts the recall force of the sealing scales to the different types of vine. By adjusting the air pressure in a membrane located underneath the scales, vines can be handled as delicately as possible whilst limiting losses on the ground.

EASYclean
On board sorting system allowing perfect harvest quality. The « sorting head's » oscillating motion separates the grapes from vegetal materials. The grapes are stocked in the bins and the vegetal materials are expelled via the sorting table.Ample access available for maintenance.
Fiche technique
G3.220
For plantations / vineyards

Vine width from 1.50m

Height of 1.95m underneath the chassis

Engine or linkage

3-point linkage

Transmission

Tilt correction of 700mm / 25%

70l hydraulic unit integrated at 3 points

Filtration on return and intake

2-wheel drive

360/70 R20 tyres

Driving and control

Touch screen colour control display

MULTIDrive control joystick

Compact control console

Harvesting module

14 adjustable shakers

Hydraulic toe-in setting

2x17 sealing scales

Sealed length of 2200mm

Harvests less than 15cm away

Conveyor width 320mm

Distance between conveyors of 650mm

Feeder channel speed adjustable with inversion

Audible safety system on the conveyors

Centralised greasing points

Cleaning

2 lower aspirators

2 vertical extractors

2 upper aspirators available as an option

EASYCLEAN available as an option

Bins

2 x 1200l bins

2 x 1600l bins

1 x 1600l bin and 1 arm available as an option

Emptying from the rear

Emptying height of 3000mm
>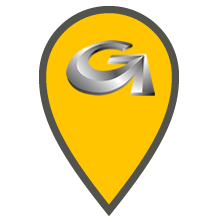 Find a dealer
Get in touch with GREGOIRE and its sales network.
Search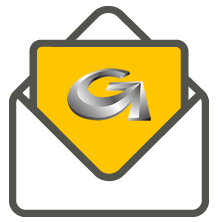 Newsletter
Get the latest special offers, news, events, product and special information directly to your email.
Browser Alert
We detected that you are using a browser like Internet Explorer 8 (or older).
This website requires modern browsers like Google Chrome, Mozilla Firefox or Internet Explorer 10.
We recommend to update your browser to the latest version available: